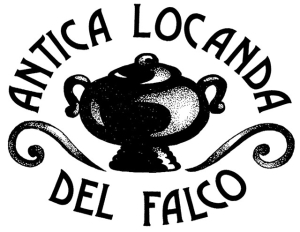 At the heart of the village of Rivalta, in front of the gate that leads to the castle and on the way to the church sits the ancient restaurant of the Falco. This is one of the oldest buildings of the village, appearing in documents dating from the middle of the fifteenth century as a tavern and reappearing in 1515 when the owners received permission to hold a market in the village.
Not much is known about the Jewish community of Rivalta, although we know that in the Early Modern Period, a moneylender worked in a house next to the restaurant. Today, this is a room for guests of the 'Antica Locanda del Falco'.
A Familiy restaurant
The restaurant has been managed by the Piazza family for the past few decades. The Falco offers dishes that represent a rich and varied tradition. This typically rural restaurant features cotto floors, wooden ceilings, an ancient fireplace, and old copper kitchenware. Among the dishes offered are 'anolini alla piacentina', a typical dish eaten on feast days; 'pisarei e faso', a rustic dish from the area of Piacenza; spinach tortelli with ricotta and melted butter; mushroom tagliolini; salads and local cured meats such as coppa, pancetta, and salame. Second dishes include lamb shanks and pork cutlets served with milk, and goose served with apples. A real highlight is dining under the wisteria in the courtyard on a warm summer evening.